About Us
A family run business since 1999, we are proud
of our heritage and outstanding reputation for the
quality of our services and exceptional customer care.
We are here to take the hassle out of motor accidents.
With over a quarter of a century of experience and expertise, Integrity provides customers involved in accidents with a complete accident management service.
We own our own extensive fleet of replacement vehicles, a recovery fleet and garages, as well as our own legal team.
Our process is simple. Just call Integrity to advise us of your claim and we will do the rest!
From notifying insurers or insurance brokers, through to providing replacement vehicles and repair management services, we also provide insurance and legal services to support you through every step of the post-accident process.
If you would like to discuss a specific project, or find out more about how our  products and services can help improve your business.
Integrity Claims Management are specialists in the field of road traffic accident management.
We have established ourselves as a client focused, responsive and forward thinking business expertly, professionally and sympathetically representing the interests of our clients who are unfortunate enough to be involved in a road traffic incident.
With our ethos and owned resources, the service we provide is second to none. We have earned our reputation as a market leader in the field of claims management and replacement vehicle provision.
We understand the importance of efficient claims handling to retain client loyalty. As well as looking after many thousand of private motorists, we also work with insurance brokers, car clubs, retailers and others to provide dedicated claims handling services.
We Have Successfully Managed
Our Comprehensive Range Of Services
Accident Management

Replacement Vehicles

Repair Service

Non-Fault Accident

Own Fault Repairs

Personal Injury

We support any type of incident from mechanical breakdowns, punctures and road traffic accidents, as well as handling all the messy paperwork and claims for insurance repairs.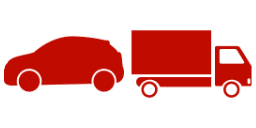 When your vehicle is undrivable following an accident, we aim to provide a like for like replacement vehicle from within our extensive fleet wherever possible.

As well as owning our own vehicle repair centres, Integrity also operate an impressive network of manufacturer and Insurer-approved body shops across the UK.

If you`ve been involved in a non-fault accident, Integrity provide a complete accident management service.

Oops! Just because the accident you`ve had was your fault doesn`t mean that we cannot help you. We can still provide you with a courtesy vehicle, and all of our repairs are fully guaranteed.

Have you, or any of your passengers, suffered some form of injury?  Let our experts help.
Integrity Club 20
Multi-Policy Accident Cover
Being involved in a road traffic collision can be a
traumatic experience as well as a major inconvenience.
 It doesn't have to be that way.
Integrity Club 20 Multi-Policy removes the hassle
of managing your claim so you can
get back on the road, fast!
Don't just take our word for it
"We used Integrity after a lorry hit our car. They arranged a replacement vehicle straight away, sorted out the insurance claim and got our car repaired really quickly. Top marks and many thanks"
Mrs A, Essex
"Claims and accidents are an unfortunate part of our business, and they cause us no end of hassle. We decided to outsource all claims to Integrity, and it saves us so much time, money and grief. They provide us with instant courtesy vehicles and keep us up-to-date on the progress of each claim. We are very happy to recommend Integrity"
Tim Smythe
A2B Ltd
"When our van was hit on the M6, we were on our way to a job. Integrity`s claims handler understood our predicament, and arranged for a suitable van within 2 hours of the accident. We did have to juggle our appointments around, but made it to every single client on that day"
Mr S, Birmingham
"We took the bold step to  start outsourcing Motor claims to Integrity, and can only say good things. The speed at which they get things moving is a real blessing. I`ve always hated waiting on hold for insurer claims departments, and now I don`t have to. Integrity`s claims platform is accessible in real time and we always get through when we call"
Mr D Brown
Insurance Broker