Our Services
We provide a comprehensive range of high quality
accident management & aftercare services to drivers,
insurers, brokers and automotive partners.
Industry statistics show that incidents and repairs that are properly managed by professionals will dramatically reduce off the road time of vehicles. This is key to our proposition.
We provide fleet operators with a straight forward and easy to use service that supports your drivers at the scene of an incident and gets help to them, fast.
The sooner FNOL is made, the quicker we can arrange for a suitable courtesy vehicle to be delivered and the damaged vehicle recovered to our workshops for repair. Ultimately, this approach reduces the overall length of each claim, helping to reduce cost and inconvenience for your driver and your business.
If you would like to discuss a specific project, or find out more about how our  products and services can help improve your business.
We offer 24/7 nationwide support for any type of incident from mechanical breakdowns, punctures and road traffic accidents, as well as handling all the messy paperwork and claims for insurance repairs.
Drivers are taken care of at the incident scene and we keep all parties fully informed on case progress right up to final completion.
There are no additional charges for our services. Our whole support service is designed to take away the stress from drivers and all involved when dealing with emergency situations, often at very unsociable hours.
Why Choose Integrity Claims Management?
We deliver hire vehicles 7 days a week.
5-year guarantee on repairs completed by our approved repairer network.
24/7 accident roadside recovery and onward travel for occupants to their intended destination within the UK.
Like-for-like commercial vehicles up to 3500 kg for fault, 50/50 and non-fault accident.
15-day guaranteed replacement vehicle which includes up to 1.6 litre saloon car or 3500 kg commercial vehicle.
Our commercial vehicles come with roof racks, deadlocks and beacons.
Claims professionals with insurance broking experience.
Complete in-house, personalised service which focuses on customer service and client retention.
Our Comprehensive Range Of Services
Accident Management

Replacement Vehicles

Repair Service

Non-Fault Accident

Own Fault Repairs

Personal Injury

We support any type of incident from mechanical breakdowns, punctures and road traffic accidents, as well as handling all the messy paperwork and claims for insurance repairs.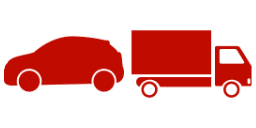 When your vehicle is undrivable following an accident, we aim to provide a like for like replacement vehicle from within our extensive fleet wherever possible.

As well as owning our own vehicle repair centres, Integrity also operate an impressive network of manufacturer and Insurer-approved body shops across the UK.

If you`ve been involved in a non-fault accident, Integrity provide a complete accident management service.

Oops! Just because the accident you`ve had was your fault doesn`t mean that we cannot help you. We can still provide you with a courtesy vehicle, and all of our repairs are fully guaranteed.

Have you, or any of your passengers, suffered some form of injury?  Let our experts help.
Integrity Fleet helps organisations across the UK with a bespoke approach to fleet management solutions. We factor in each aspect of your current fleet operations – whether you need more support with administration, or you require assistance with vehicle acquisition, maintenance, disposal or short term rental, our unique approach and having a retail facility as part of our group means that you will have a fleet management solution that adapts to your needs.
As an experienced fleet management provider, the team at Integrity Fleet will ensure your fleet solution fits your requirements from the very start of our relationship.
Alongside Integrity Club 20 this will ensure you have a guaranteed replacement vehicle.
Do you know a particularly fantastic garage, body shop or vehicle hire company? Our ethos is that, wherever and whenever a customer has an accident, we will  be there to assist. As well as our own repair centres and owned vehicle stock, we are always looking for reputable recovery, repair, hire companies to expand our range of services.
Quality assurance is crucial, all our customers expect the same fast, high quality service they receive from our inhouse services.
If you would like your business to be considered for our expanded supply network, please get in touch.
Partners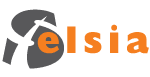 Integrity Club 20
Multi-Policy Accident Cover
Being involved in a road traffic collision can be a
traumatic experience as well as a major inconvenience.
 It doesn't have to be that way.
Integrity Club 20 Multi-Policy removes the hassle
of managing your claim so you can
get back on the road, fast!
Don't just take our word for it
"We used Integrity after a lorry hit our car. They arranged a replacement vehicle straight away, sorted out the insurance claim and got our car repaired really quickly. Top marks and many thanks"
Mrs A, Essex
"Claims and accidents are an unfortunate part of our business, and they cause us no end of hassle. We decided to outsource all claims to Integrity, and it saves us so much time, money and grief. They provide us with instant courtesy vehicles and keep us up-to-date on the progress of each claim. We are very happy to recommend Integrity"
Tim Smythe
A2B Ltd
"When our van was hit on the M6, we were on our way to a job. Integrity`s claims handler understood our predicament, and arranged for a suitable van within 2 hours of the accident. We did have to juggle our appointments around, but made it to every single client on that day"
Mr S, Birmingham
"We took the bold step to  start outsourcing Motor claims to Integrity, and can only say good things. The speed at which they get things moving is a real blessing. I`ve always hated waiting on hold for insurer claims departments, and now I don`t have to. Integrity`s claims platform is accessible in real time and we always get through when we call"
Mr D Brown
Insurance Broker