Partners
We provide complete accident management
and aftercare services to insurers,
brokers and automotive partners.
We provide accident management services to customers of some of the UK's most respected insurance, broker and automotive companies.
Our services are designed to be distributed via a wide range of third parties and can be tailored to your specific requirements, all with the aim of enhancing your existing customer proposition.
When working with Integrity you are dealing with one organisation, from claim notification to settlement, rather than having to manage and administer multiple insurers and different suppliers.
From your client's standpoint, we remove all the hassle and complexity with one professional contact qualified to monitor and chase the progress of a claim and deliver a full range of aftercare services.
If you would like to discuss a specific project, or find out more about how our  products and services can help improve your business.
We live and breathe customer service excellence and our existing partners recognise that this is a key factor in their client renewal retention rates. We value your reputation as if our own!
We can also provide a tailored range of products that can enhance your customer service offering and generate additional revenue steams.
Get in touch with our business development team
by calling 020 8556 6633
or email sales@integritycm.co.uk
Integrity Club 20
Multi-Policy Accident Cover
Being involved in a road traffic collision can be a
traumatic experience as well as a major inconvenience.
 It doesn't have to be that way.
Integrity Club 20 Multi-Policy removes the hassle
of managing your claim so you can
get back on the road, fast!
Our Comprehensive Range Of Services
Accident Management

Replacement Vehicles

Repair Service

Non-Fault Accident

Own Fault Repairs

Personal Injury

We support any type of incident from mechanical breakdowns, punctures and road traffic accidents, as well as handling all the messy paperwork and claims for insurance repairs.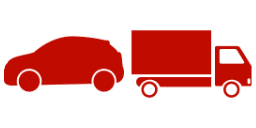 When your vehicle is undrivable following an accident, we aim to provide a like for like replacement vehicle from within our extensive fleet wherever possible.

As well as owning our own vehicle repair centres, Integrity also operate an impressive network of manufacturer and Insurer-approved body shops across the UK.

If you`ve been involved in a non-fault accident, Integrity provide a complete accident management service.

Oops! Just because the accident you`ve had was your fault doesn`t mean that we cannot help you. We can still provide you with a courtesy vehicle, and all of our repairs are fully guaranteed.

Have you, or any of your passengers, suffered some form of injury?  Let our experts help.
Don't just take our word for it
"We used Integrity after a lorry hit our car. They arranged a replacement vehicle straight away, sorted out the insurance claim and got our car repaired really quickly. Top marks and many thanks"
Mrs A, Essex
"Claims and accidents are an unfortunate part of our business, and they cause us no end of hassle. We decided to outsource all claims to Integrity, and it saves us so much time, money and grief. They provide us with instant courtesy vehicles and keep us up-to-date on the progress of each claim. We are very happy to recommend Integrity"
Tim Smythe
A2B Ltd
"When our van was hit on the M6, we were on our way to a job. Integrity`s claims handler understood our predicament, and arranged for a suitable van within 2 hours of the accident. We did have to juggle our appointments around, but made it to every single client on that day"
Mr S, Birmingham
"We took the bold step to  start outsourcing Motor claims to Integrity, and can only say good things. The speed at which they get things moving is a real blessing. I`ve always hated waiting on hold for insurer claims departments, and now I don`t have to. Integrity`s claims platform is accessible in real time and we always get through when we call"
Mr D Brown
Insurance Broker