Integrity Club 20 Multi-Policy
Accident cover and aftercare service that removes the
hassle and time involved in managing a claim yourself.
Integrity Club 20 multi policy.
Integrity claims management appreciates that being involved in a road traffic collision can be a traumatic experience as well as a major inconvenience. Well it doesnt have to be that way with Integrity as your trusted accident cover partner!
Integrity Club 20 Multi-Policy removes the inconvenience and hassle of managing your claim, so you dont have to worry about a thing. We are here 24/7, 365 days a year to provide the support you need. just call our 24 hour dedicated Claims team.
With Integrity Club 20 Multi-Policy we will help you get back on the road fast.
If you would like to discuss a specific project, or find out more about how our  products and services can help improve your business.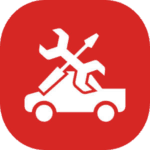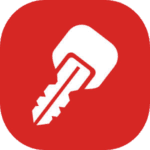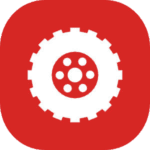 Continue your journey stress free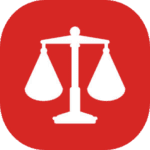 20 Areas of Accident Cover
From only £25 a year
We offer the widest range of driver benefits in the UK,
including guaranteed courtesy vehicles, regardless of fault!
If you need to make a claim, claim with Integrity Club 20
for complete peace of mind.
Choose Your Level Of Club 20 Multi-Policy Cover
Integrity Club 20 Multi-Policy benefits.

£100K Legal Cover and
15-day Emergency Vehicle Replacement.
All features detailed are services provided by Integrity Claims Management Ltd.
Integrity Club 20 Multi-Policy
 and Bronze Cover benefits.

Additional UK Nationwide
Breakdown Cover with Home Assist.
Roadside, Nationwide Recovery, Home Assist: This policy applies to private car and commercial vehicles up to 3500kg. This policy also covers standard caravans and trailers** and includes electrical or mechanical failure, lack of fuel, mis-fuel, flat battery, accident or puncture to the vehicle, which immediately renders the vehicle immobilised. Emergency Overnight UK Accommodation is also provided.** * Indicates insured benefit. ** Conditions apply.
Integrity Club 20 Multi-Policy
 and Silver Cover benefits.

Motor Policy Excess Protection.
Motor Policy Excess Protection, will provide insurance cover for reimbursement of an excess for which you are responsible under your motor insurance policy up to £500 following a claim arising under such policy due to accidental damage, fire, theft or vandalism to your vehicle.
* Indicates insured benefit. ** Conditions apply.
Don't just take our word for it
"We used Integrity after a lorry hit our car. They arranged a replacement vehicle straight away, sorted out the insurance claim and got our car repaired really quickly. Top marks and many thanks"
Mrs A, Essex
"Claims and accidents are an unfortunate part of our business, and they cause us no end of hassle. We decided to outsource all claims to Integrity, and it saves us so much time, money and grief. They provide us with instant courtesy vehicles and keep us up-to-date on the progress of each claim. We are very happy to recommend Integrity"
Tim Smythe
A2B Ltd
"When our van was hit on the M6, we were on our way to a job. Integrity`s claims handler understood our predicament, and arranged for a suitable van within 2 hours of the accident. We did have to juggle our appointments around, but made it to every single client on that day"
Mr S, Birmingham
"We took the bold step to  start outsourcing Motor claims to Integrity, and can only say good things. The speed at which they get things moving is a real blessing. I`ve always hated waiting on hold for insurer claims departments, and now I don`t have to. Integrity`s claims platform is accessible in real time and we always get through when we call"
Mr D Brown
Insurance Broker